HEAD OF TBI MAGISTER'S PROGRAM:
RAHMAH FITHRIANI, PH.D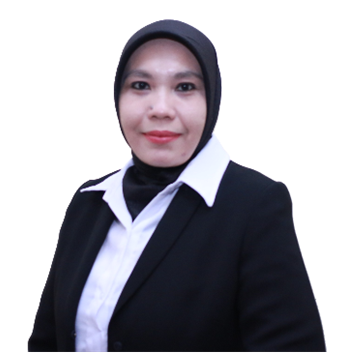 Rahmah Fithriani is an assistant professor at the Department of English Education, Faculty of Tarbiyah Science and Teacher Training, State Islamic University of North Sumatra Medan, Indonesia. After obtaining her Graduate Certificate in TESOL (Teaching English to Speakers of Other Languages) in 2016 and receiving her PhD in Language, Literacy, and Sociocultural Studies in 2017 from the University of New Mexico, Albuquerque, USA, she has been focusing her teaching interests in English as a foreign Language (EFL) writing, particularly in the genres of Creative Writing and Academic Writing.
Rahmah has published her scholarly works in various international and accredited national journals. Her recent publications include the adoption of Edmodo in a hybrid EFL writing class: What Indonesian students and lecturers say (2021); Poetry writing in EFL classrooms: Learning from Indonesian students' strategies (2021); Grammatical errors in Madrasah Aliyah students' Narrative texts: An error analysis of the surface strategy (2020), and ZPD and the benefits of written feedback in L2 writing: Focusing on students' perceptions (2019). She is currently working on a research project focusing on gender representation on English textbooks through the feminist Critical Discourse Analysis (CDA) perspective.
Rahmah has also won numerous awards and grants, which include Fulbright Presidential Ph.D. Scholarship 2014-2017, Fulbright Southeast Asian Grant 2015, UMN Student Research Grants 2015 & 2016, and Indonesia Endowment Fund for Education (LPDP) Dissertation Scholarship 2017.
SECRETARY OF TBI MAGISTER'S PROGRAM
BENNI ICHSANDA RAHMAN HZ, M.PD
Benni Ichsanda Rahman Hz is an active lecturer at Department of English Education, Faculty of Tarbiyah Science and Teacher Training, State Islamic University of North Sumatra Medan, Indonesia. He finished his undergraduate degree in 2013, majoring English Education at State University of Medan. Afterwards, he continued his study in Master of English Education at State University of Semarang and graduated in 2016.
Benni has started his career in teaching English since 2017. Firstly, he was appointed to be the Head of Training and Course Unit at Sekolah Tinggi Ilmu Manajemen Sukma Medan. He was assigned to channelize the students to be proficient in English for their professional careers. Next, in 2018, he got promoted to be a Head of Counsellor at the same institution. He was responsible to manage all academic supervisors to guide the students in conducting their study until finish.
Benni has produced two books during his academic career: "Reading Comprehension" in 2020, and "Public Speaking" in 2021. His second book is particularly dedicated to all Indonesian students having troubles in performing public speaking and in branding personal capacities. Finally, Benni is also productive in publishing scholarly works. His latest research "Online Learning Media: English Education Department Students' Perspective" is published in 2020.