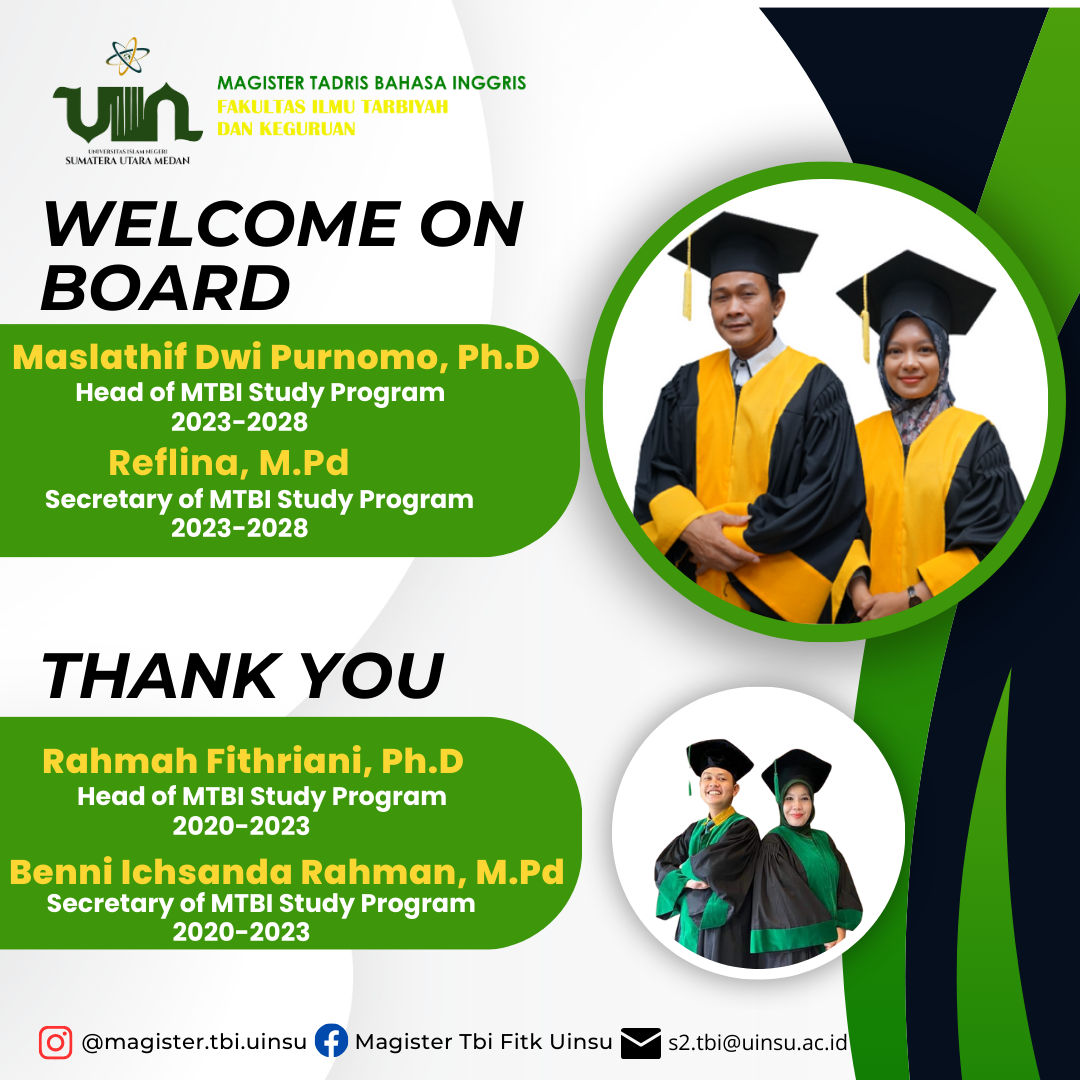 We're thrilled to announce some significant changes happening in our department starting August 3rd, 2023.
First and foremost, we'd like to express our deepest gratitude to Rahmah Fithriani, Ph.D who has been at the helm as the Head of Magister Tadris Bahasa Inggris from 2020 to 2023. Her tireless dedication and visionary leadership have left an indelible mark on our department. Thank you, Dr. Rahmah, for your outstanding service!
We also extend our heartfelt thanks to Benni Ichsanda Rahman Hz, M.Pd., who has served as our Secretary during this time. Benni's hard work and commitment have been instrumental in our department's success.
As we bid farewell to these remarkable individuals, we warmly welcome our new Head, Maslathif Dwi Purnomo, Ph.D., and our new Secretary, Reflina, M.Pd., who will guide us from 2023 to 2028.
🎉 Congratulations, Dr. Maslathif and Reflina! We're excited about the fresh perspectives and innovative programs you'll bring to our department. Here's to a future filled with excellence, growth, and exciting opportunities!